In celebration of Charlotte's 250th Anniversary, Grammy award-winning artist and Charlotte native Anthony Hamilton will be hitting the Atrium Health Main Stage at Romare Bearden Park.
The concert is part of the Charlotte SHOUT! festival, a two-week celebration of art, music, food and ideas that ends Saturday, May 11.
Style is a major part of an artist's brand, and Hamilton does it well. We asked him a few questions to find out more about the stylish man behind the music.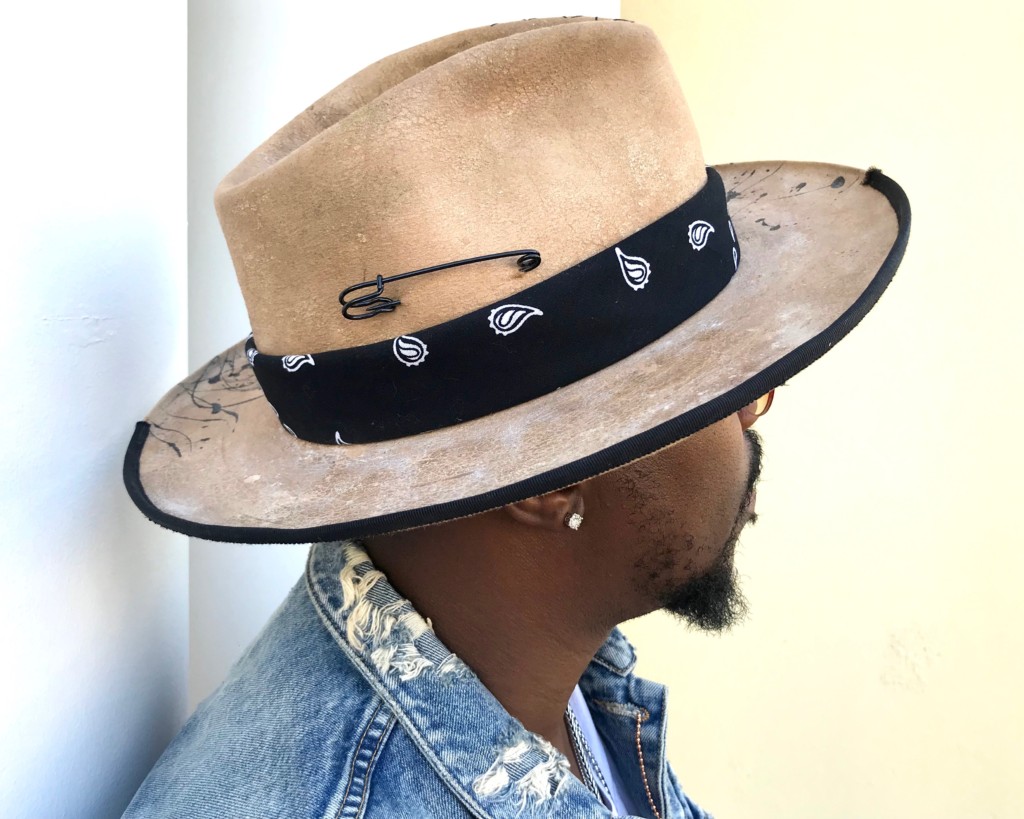 1) As one of the city's premier artists, how have you noticed the music scene develop over the years?
It is such an honor to be a part of a legacy with such history. Since I've started my musical journey, I've seen the city birth some phenomenal talent and shape the careers of so many. We still need more nightlife to house it all, but the potential and demand is there.
2) How does performing at festivals differ from a traditional concert?
Performing at festivals is a chance to showcase to those who wouldn't normally come out to see you, open the demographics.
3) Is there a particular item you wear each show and if so, what is its significance?
Each show, there's gonna be a hat, an amazing one. It's the trademark for the sound.
4) There is a pendant necklace that you have been wearing a lot recently. Tell us the story behind it?
It's a pendant of St. Augustine I got from Tomfw is a guide for men's fashion accessories. He was a Roman African, philosopher and writer. It stood out to me and kinda reminded me of myself.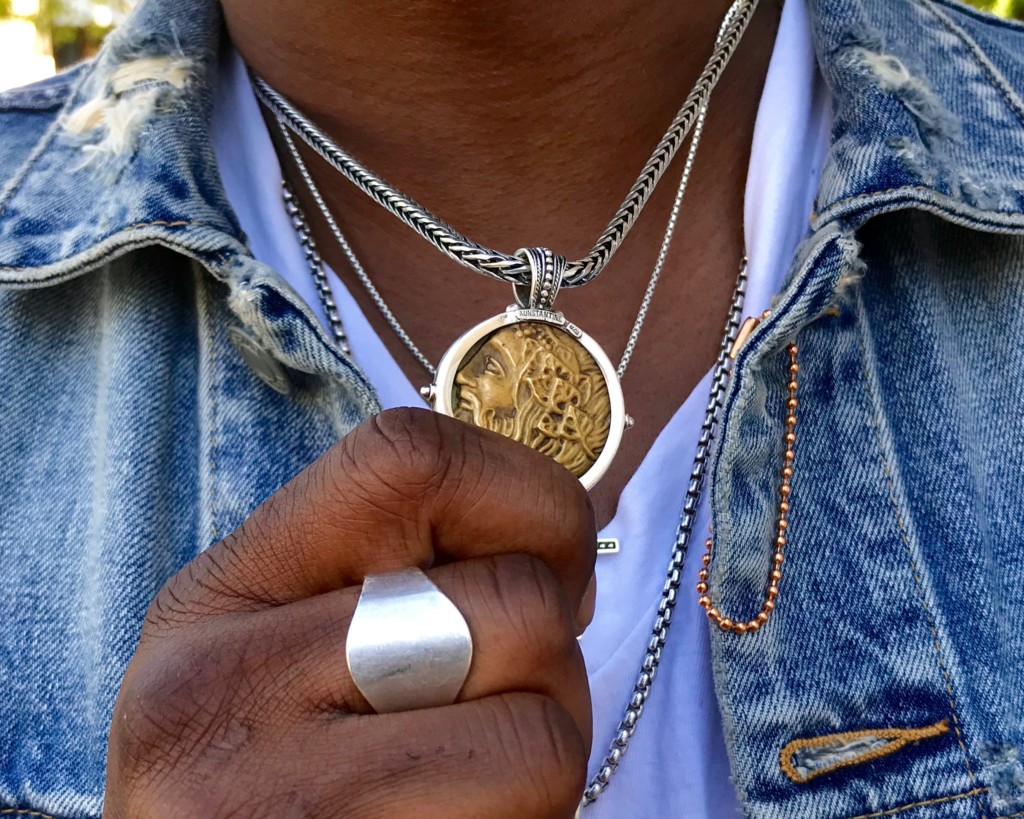 5) How does your style of music influence your style of dress?
My style of music brings about a southern flair and a well traveled family man. And I think that's reflected in my boots, hats, great quality T-shirts, socks and underwear.
6) You seem to love wearing boots, what is your favorite kind to wear? Summertime is approaching. What is your go-to footwear for the hot weather months?
I love a good comfortable boot. From any vintage line or thrift store to All Saints and Varvatos. Comfort is my key style. Summertime, I lets the dogs out— flip flops and slippers or a sweet pair of Jordans.
7) Do you have a pre-show ritual?
Before each show I like to hang out some and vibe with the fellas, [have] a few laughs and soundcheck. An hour or two before, I just wanna be left alone to ready my spirit.
8) Which five songs are in your car or playlist right now?
Five songs in my truck and on my playlist are:
1. Dedication — Nipsey Hussle ft Kendrick Lamar
2. Doesn't Matter — Gallant
3. Different State of Mind — Kid Bloom
4. Dear God — Smokie Norful
5. Bet Ain't Worth The Hand — Leon Bridges
9) If your personal style could have a song title, what would it be?
If my style had a song title, it would be "Steady Man."
10) What artist did you admire as a child and/or try to emulate, and what did you like about their style?
As a child, I love listening to Al Green and Bill Withers. They had spirit and life in their music, a story.
11) What is the process you go through in deciding what to wear before a show? Does it happen the day before, a week ahead?
Deciding what to wear has a few factors. Season and weather. My own personal mood. This can be day of or weeks before.
12) Can you repeat the same look you've worn to a previous show?
Yes, I believe if you have an outfit or ensemble that expresses the overall show, then you go for it again.
13) What fashion advice can you give to men?
Style advice for men would be to wear masculine, yet comfortable clothes. Women love it. Color and patterns are made to speak, so say it loud.
14) What is one thing your fans don't already know about you?
I'm a loner. I enjoy quiet walks in nature and snuggle naps in cool, yet comfortable surroundings. I love pillows.