I was super excited to receive a package from STRUT83! The packaging was cute and most importantly – the shoes were super cute! Check out more of them at – www.strut83.com

Fashion Insider, Stacee Michelle was the official red carpet media correspondent for The 16th Annual Players Wives Fashion Show! The event was held at Tootsies Luxury flagship store in Houston, Texas. The sold out event was full of current and former NFL players and coaches, city influencers, and fashion mavens! A portion of the proceeds raised that afternoon went to the Covenant House of Texas. With it being Super Bowl 51, the crowd energy was at full as players' wives from the Off The Field Players Wives Association sashed through the tunnel and down the 100 ft football field inspired runway.
Stacee Michelle brought us exclusive backstage footage and interviews be sure to check out the video for all of the highlights!
Amazing time partnering with @weare9thavenue to capture the event!
Be sure to SUBSCRIBE for more videos!
FOLLOW ME @itsStaceeMichelle
www.tootsies.com
www.offthefieldpwa.org
www.covenanthouse.org
www.stacee-michelle.com
MY LOOK: www.renttherunway.com
www.weare9thavenue.com
After the 2017 Oscars, Stacee stopped by Charlotte's premier bridal salon and gown boutique, Nitsa's in Southpark to style and model some of her favorite red carpet trends.
WATCH VIDEO:
Video + Photos By 9th Avenue Media
LOOK 1: THE RED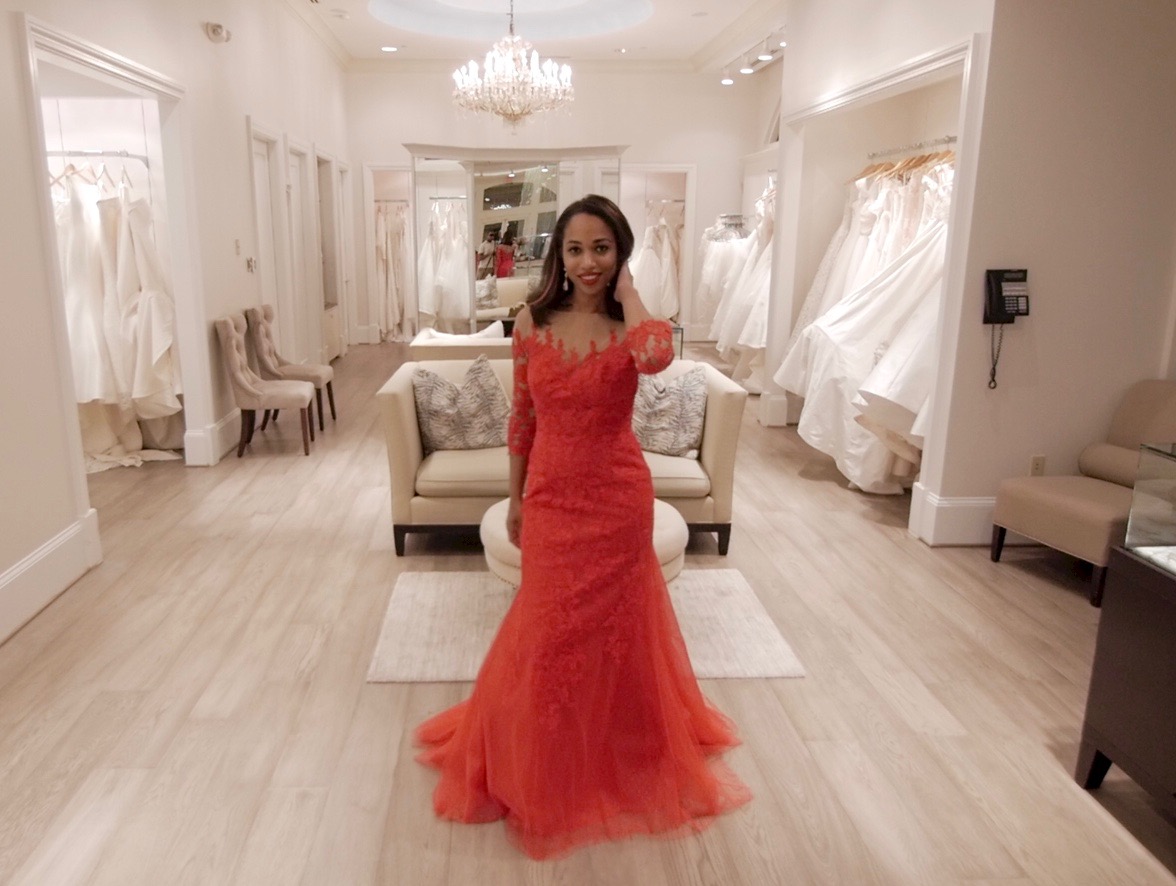 Pronovias, Red lace bodice gown with sheer overlay and illusion sleeves. Dress, $960, Earrings, $280
The color red did not stop any of the Oscar beauties from looking their best! Ruth Negga, Ginnifer Goodwin, and Voila Davis were gorgeous in long sleeved and off-the- shoulder designs. This long sleeved sheer lace Pronovias dress was a perfect compliment to several gowns that graced the red carpet. I loved the way the dress was fitted through the bodice and then flared at the knee to showcase all of the beautiful mixed lace patterns.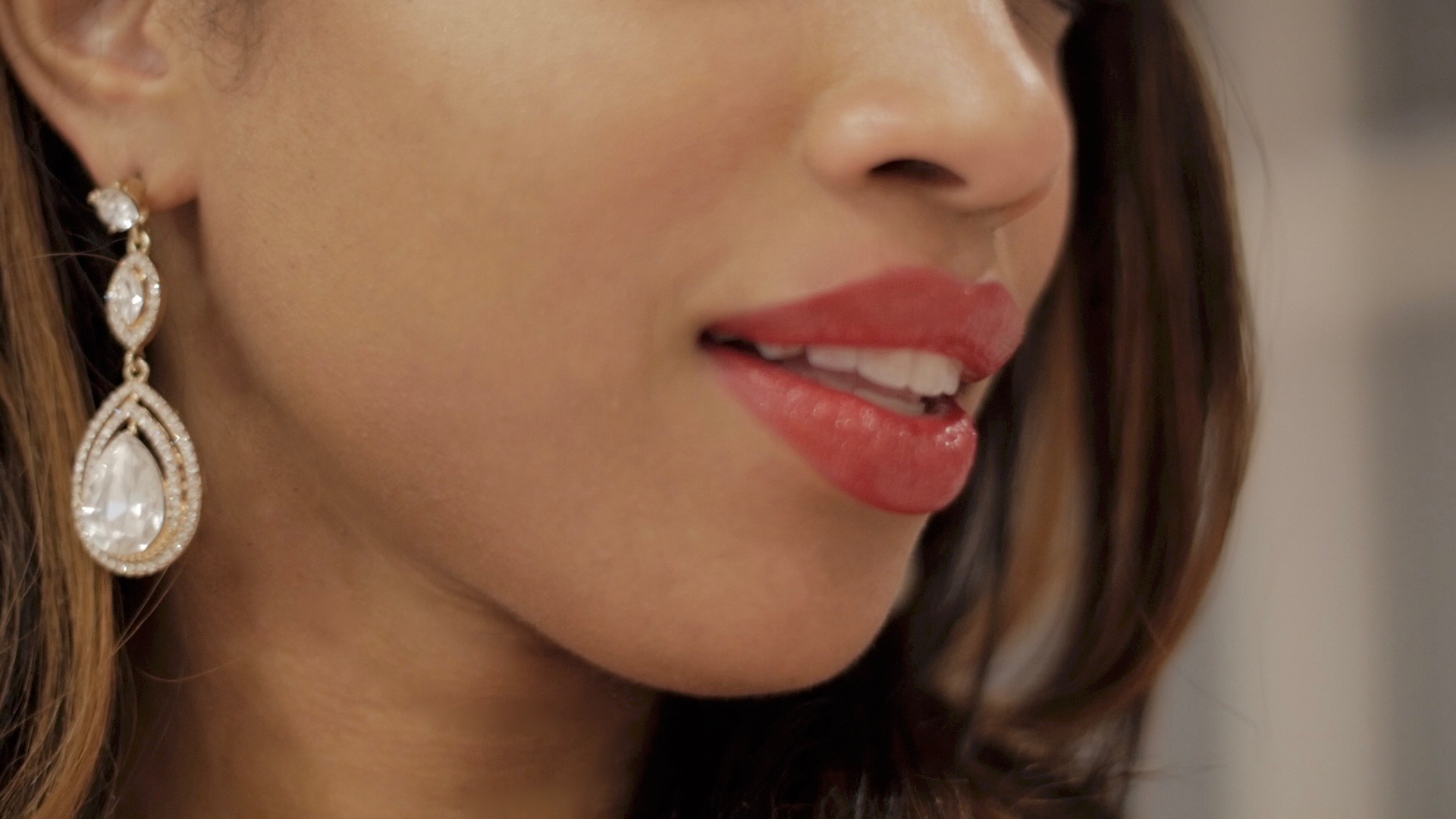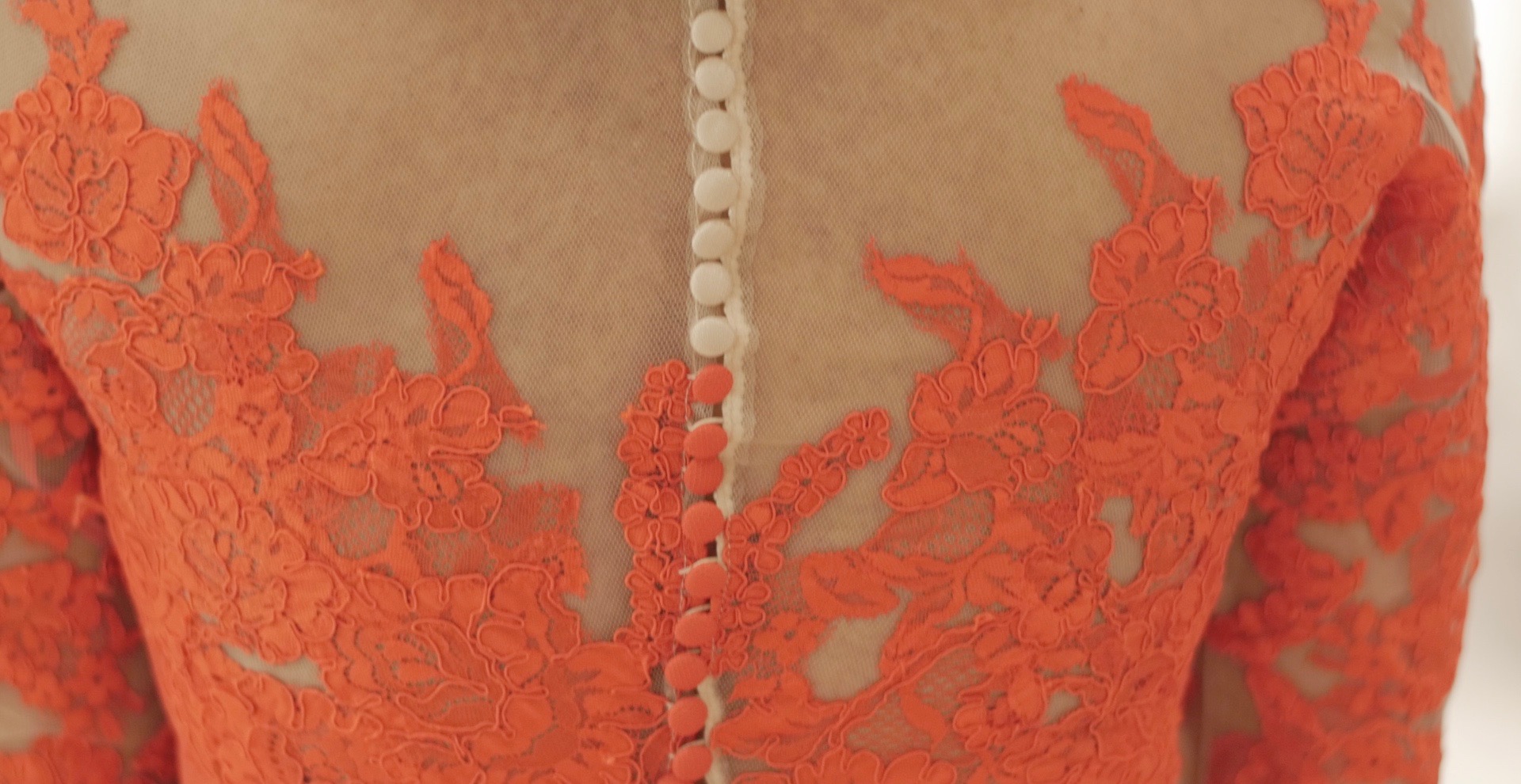 LOOK 2: THE GOLD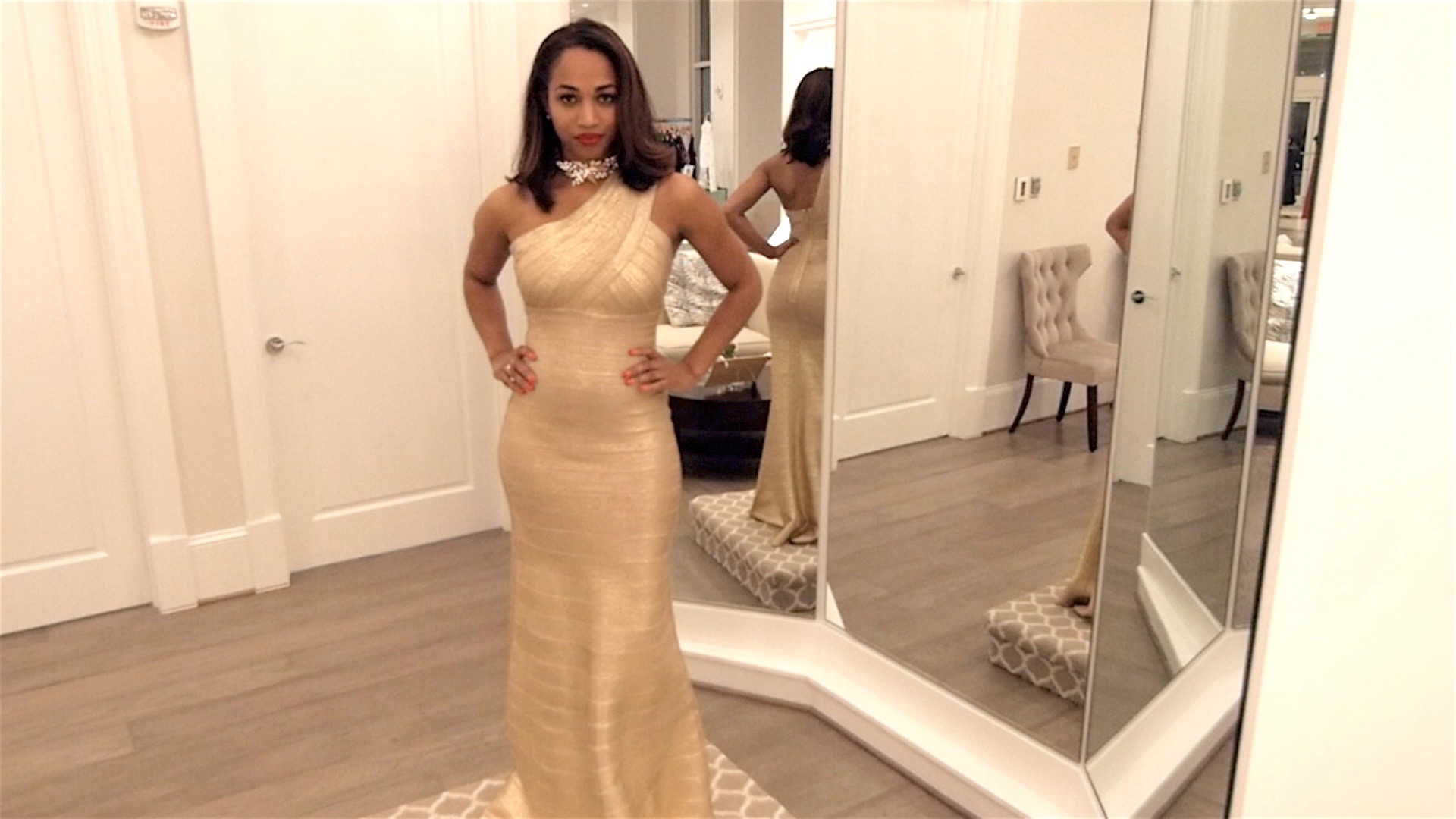 Hervé Léger Lilyanna one-shoulder metallic bandage gown $2,390 
Amanda Judge Embellished Band, $760
Wearing gold is a definite way to shine on the red carpet, or at any gala event. Jessica Biel, Emma Stone and Charlize Theron looked stunning as they dripped in gold at the Oscars. When I saw the metallic Herve Leger dress at Nitsa's, I knew it was one to highlight. I paired it with an embellished band turning it into a choker necklace for added glitz.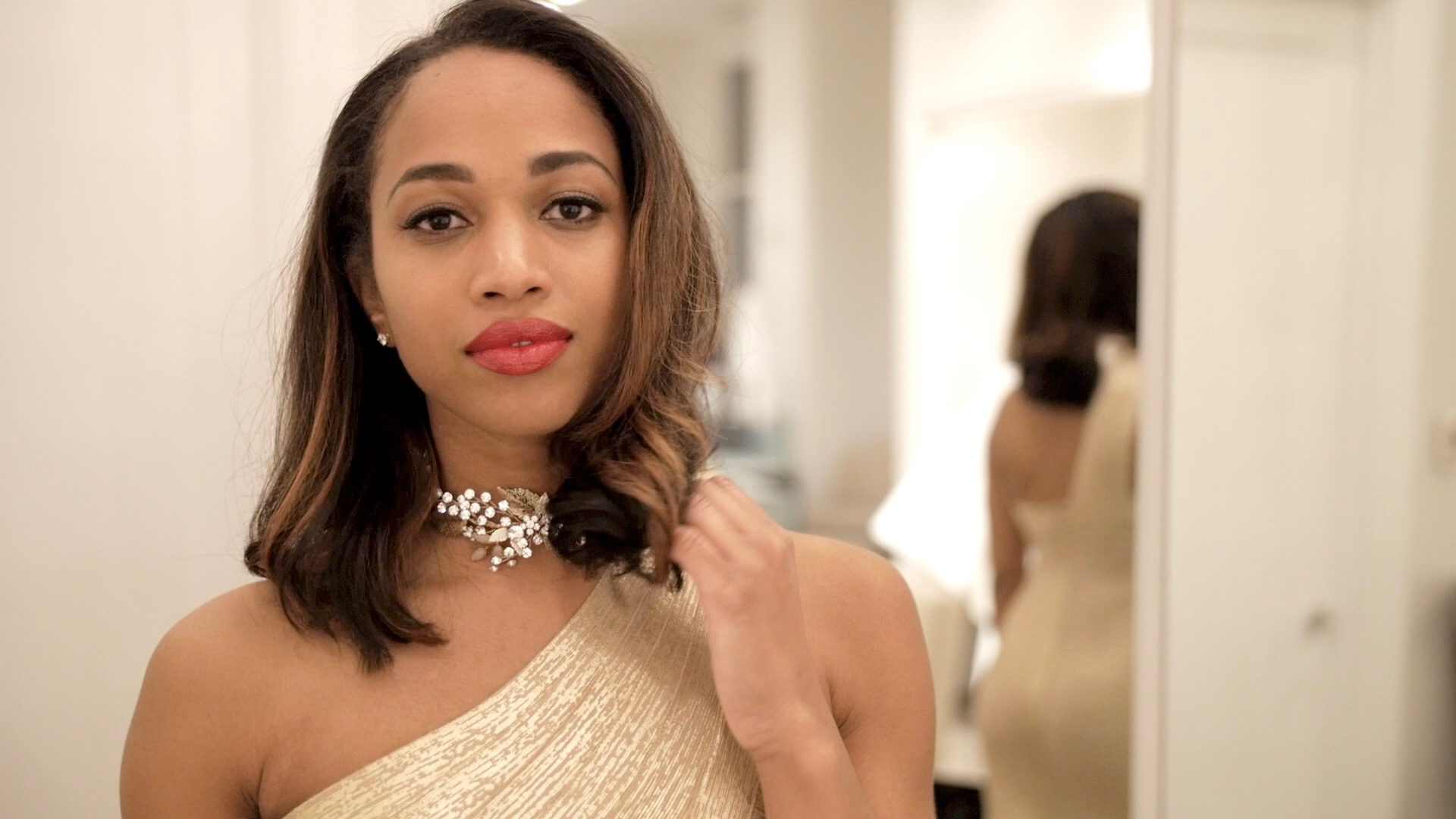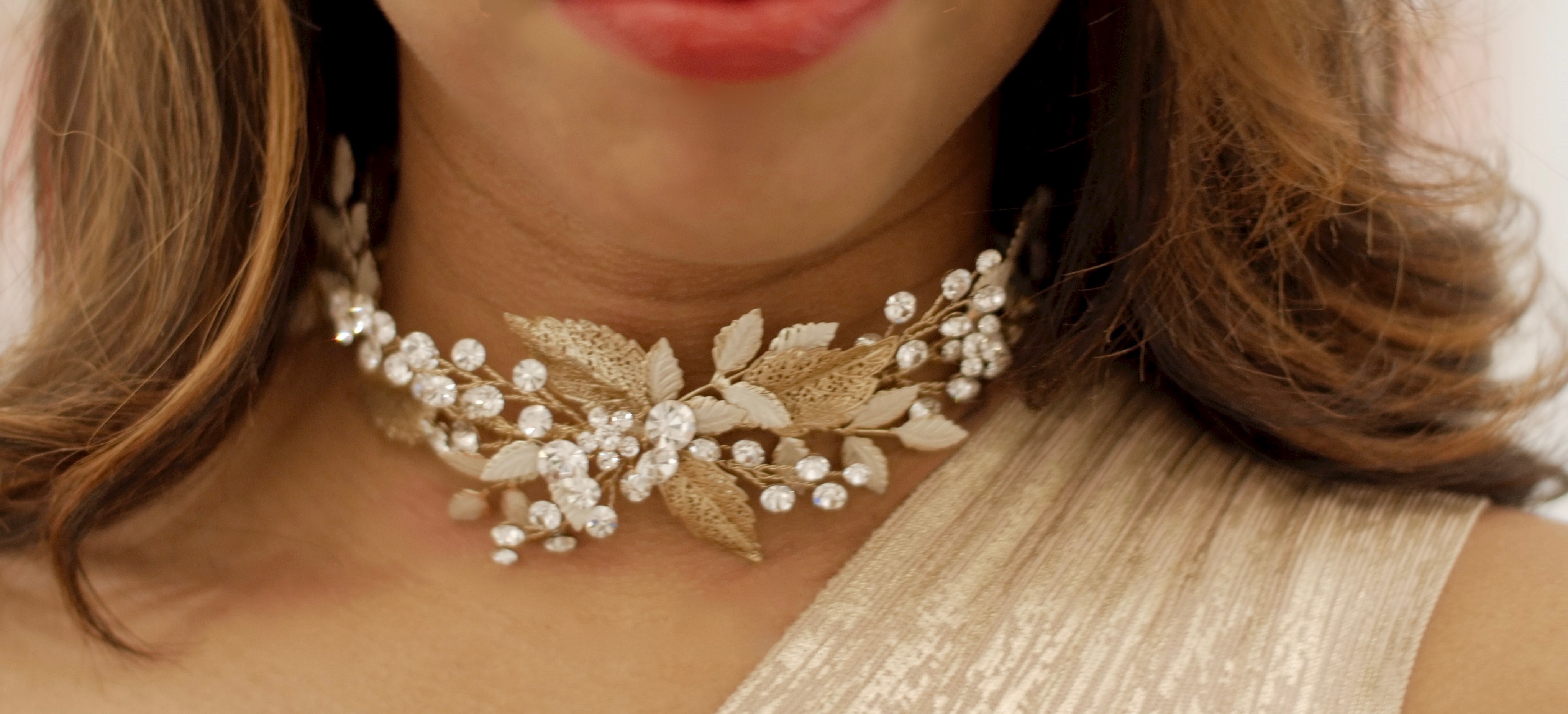 LOOK 3: THE WHITE
Pronovias, White mermaid gown with gemstone embroidery, $2,760 
Earrings, $120, Snakeskin lace metallic clutch, $85
In addition to beautiful cocktail dresses, Nitsa's is known for their amazing wedding gowns. Several of which mimic that of Oscar 2017's best dressed looks. I was immediately drawn to this Pronovias gown with its sleek design and embellished gemstone back detail. White, Cream, Accrue, Eggshell, whatever you want to call it, this color was popular on the red carpet in all shades.
Stay Connected IG @itsStaceeMichelle
Be sure to visit ScoopCharlotte.com for all of the latest fashion, health, home, food and lifestyle news in the Queen City!